There are many things that make up my life here in Manila:
work, my thesis script that's been in the drawer for a year, licking my wounds, friends, the dog I walk on weekends, and the old deteriorating house I live in. Some days certain things overwhelm me like:
the never ending to-do lists at work, the dust that settles in my room every after I clean, the traffic noise outside my house, the unbearable heat and humidity, uneven roads filled with potholes, unidentifiable liquids and dog poop, low pay and living from paycheck to paycheck. Despite all these, most days I am grateful and try my best to appreciate and fill my life with magic.
I've never been late on rent, and while my kitchen isn't the most presentable, I have a kitchen where I can cook when I want to and a small patch of land where I can plant tomatoes and flowers. I have a gym membership where I make the most use of their private shower rooms, wifi, AC and Netflix. It's also 100 steps away from my place. I even had Spotify premium. Little joys! And lastly, I have a diverse group of friends each providing comfort of their own kind. Life is mostly good.
Still, the negative feelings don't die instantly just because I sprinkle in some gratitude and positivity. When they come around I try to sit with them and listen to them. They're still there but I try not to let it get in the way of living. I'll cook hot-headed, do the gardening with tears streaming down my cheeks, or if I really can't let it go and can't think straight, I go to my last resort- sleeping until I feel better. Though I think it's okay not to feel better right away.
I guess this is how my old blog, Love and Fiction came to be, it was to escape the ugly realities of life. And in that life I tried to create a corner of the world for myself, which I share with you on Curated Corner. I felt the need to collect these moments, places, and resources that have become my sanctuary.
Here are some gems I've been going back to for some time now:
1.) SPACE: SGD CAFE
Address: No. 45 Maalalahanin St., Teachers Village East, Diliman, Quezon City
It's quiet and unassuming, an old bungalow style house most probably built in the 60s or 70s with high ceilings, huge windows and wooden interiors. The place is home to the Coffee Science Center and most of the customers coming in are village residents, artists, students. I come here for two things:
1) Their Bugnay Yogurt- wild blueberries picked from the mountains of Sagada and
2) Their Homemade Strawberry Icecream, the best I've ever had. It's been getting busy and more expensive lately but I used to go here when I was sad or craving for the two items I listed. Even on my off days, I don't feel anxious being in that space because I don't feel any pretension in its interiors, coffee, the servers or even the crowd. It's still one of my best hideaways in town.
2.)  FILM: LITTLE FOREST (2018)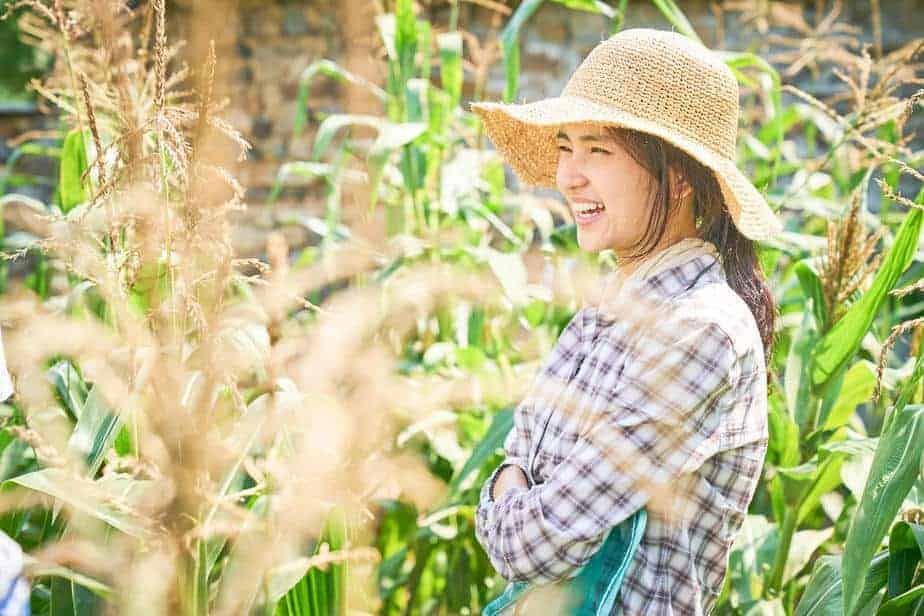 A Korean film produced in 2018, based on the slice of life Japanese Manga by Igarashi Daisuke. It's a story about a girl who leaves the city to go back to her childhood home in the province after failing to pass her licensing exams thus placing a strain on her romantic relationship. The house sits empty with the departure of her mother to somewhere unknown, and she spends her days planting crops, visiting her friends and creating dishes her mother used to make.  In a way she has created a sanctuary for herself as she licks her wounds and process where she is at life.   Little Forest also has a Japanese Live Action version. The two films each have their own charm. And you can really see the difference and the strengths that lie in each national cinema. The Koreans have perfected the streamlined narrative- elements of romance, coming of age, a polished visual aesthetic that fits the taste of viewers. Whilst the Japanese keeps it more natural and raw, the kitchen scenes and farm scenes seem to be barely touched by any production design, true to the Japanese philosophy of wabi- sabi. It focuses more on the character's position in relation to nature, and her roles and relationships with the elders in the community, as well as the farming community itself.
For myself, it's hard to find that kind of quietness and grace living in the city, and there is no house in the forest I can runaway to, nevermind that I also have nary an idea on farming- so I've proceeded to create my own "little forest" in the city, carefully curating and choosing experiences and activities that nourish my soul.
3.) PODCAST: RAW MILK by Beth https://bethkirby.com/Kirby
A podcast for creatives and entrepreneurs, what I like about Beth's podcast is that she has a very good set of guests on the show, each with varying interesting topics. She features creatives who've become entrepreneurs. I also love listening to her because she speaks audibly and eloquently. She gives precise tips and strategy as well without making it difficult to understand. One of Beth's mantra, and probably her selling point to me is that "there can be abundance without busy and happiness without hustle."
Businesses, entrepreneurs, and influencers are often so Type A, all about the hustle, and pumping productivity to no end without giving importance to rest. It's business and strategy but one that's designed for those who value slow living.